Well today isn't actually my blogiversary but tomorrow is! It is so hard to believe that it's been a whole year since I decided to start blogging. I wavered back and forth for a long time on whether or not I should make the leap and start my own blog. I was so worried that I would run out of ideas and then leave you guys hanging. I'm glad to know that a year later I am still chock full of ideas! I blog because I love sharing things I make with you guys. Whether I have 5 or 5000 followers, it really comes down to sharing what I love to do :)
So,
thank you
, for sticking with me and seeing the stuff I make. I'm so glad that you are interested in my DIY projects, crafts, and my crazy self!
I've finally started a
Facebook page
and would love for you to come by and "Like" me!
To celebrate this monumentus event, I've got a few giveaways scheduled by these lovely ladies:
July 7th: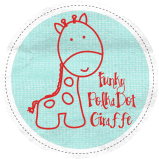 July 13th:
All giveaways will be open until July 14th at midnight!
I hope to see you all come back and try to win some cool prizes!!
P.S. Yes I'm still having FFA starting at 8 on Friday night!