I am so, soooooooo,
SO,
extremely excited to be guest posting a tutorial on
Ucreate
today! This is one of my all time favorite blogs! Want to know what I'm debuting?
I'm giving a tutorial on how to make your very own crate style coffee table tray!
Go check it out!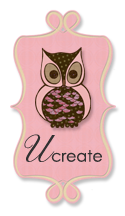 While your at it, you should definitely check out Kari's amazing blog!!
The Free For All party is still going on! Go
HERE
to link up!